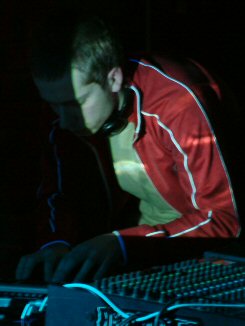 selffish mixes in
mp3
format:
selffish live @ "klusa daba" festival, riga - download mp3

"balancing joy and sadness" is selffish's live performance recorded on 25.08.2007 @ the "klusa daba" ambient music festival in riga, latvia.
v/a - crossways mix:
download part 1 mp3 / download cue-sheet for part 1
download part 2 mp3 / download cue-sheet for part 2

mixed and recorded on 14.02.2005 by andrew eigus. for some people of this world, the brilliant ambient-dub compilation "silent season dub" (released on netlabel thinner in 2003) acts as a vivid reminder to a certain period of their lives. in february 2005, following on from the success of this album, thinner are releasing a new ambient-dub compilation entitled "crossways", presenting 27 artists from their earlier musical projects on various labels. i have been given the honour of compiling these tracks into a two-hour mix and it is now my pleasure to present it to you in two parts, accompanied with cue-sheet files for easy cd burning. who knows, perhaps over the years "crossways" will also make an impact on you and remind you of some special moments in your life. note: cue-sheet files contain track lists and information on how to split a single mix into separate tracks for burning on cd. for more information about cue-sheets and cd mastering applications, please see the following link: http://www.dcsoft.com/cue_mastering_progs.htm.

v/a - autoplate-thinner-realaudio mix - download mp3

mixed and recorded on 15.06.2004 by andrew eigus. mood shifts, various genres: from ambient dub to subtle summer minimal house. 50 minutes of non-stop electronic music by various artists from the top class europian netlabels: realaudio, thinner and autoplate!